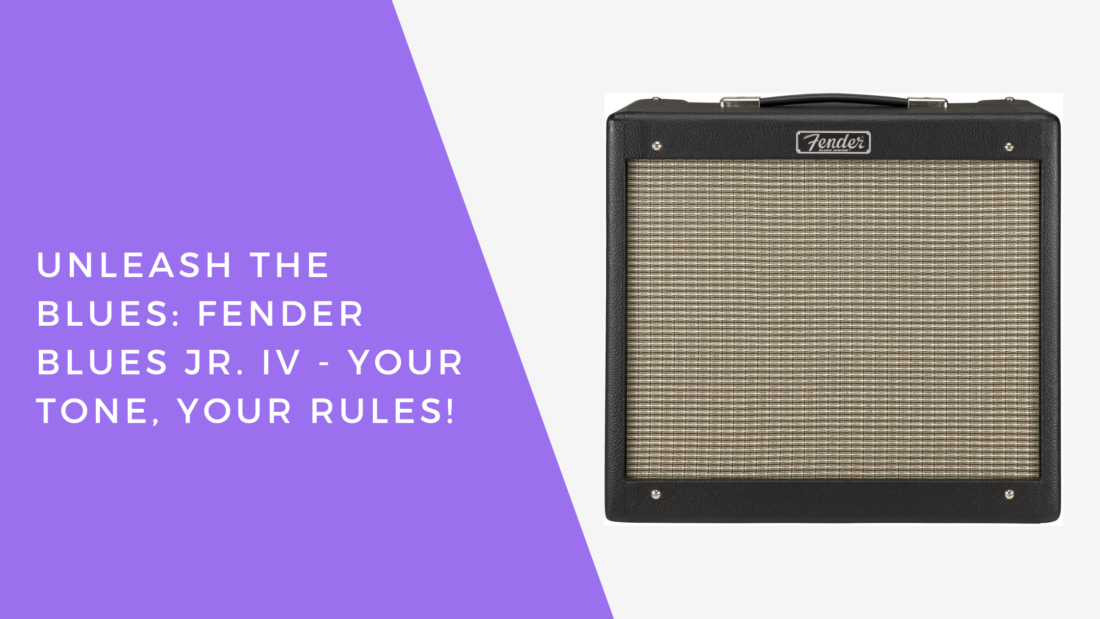 🔊 Unleash the Blues: Fender Blues Jr. IV – Your Tone, Your Rules!
Hey there, fellow blues enthusiasts! 🎵 Ready to dive into the soulful world of the Fender Blues Jr. IV? We've got your backstage pass to pure blues bliss right here! 🎸
In this electrifying review, we're turning up the heat with the Fender Blues Jr. IV, the amp that's been setting the blues world on fire. 🔥 But here's the real deal: We've got an exclusive offer just for you:
🎶 Grab your Fender Blues Jr. IV now and take your tone to the next level! 🚀 👉 https://amzn.to/48M0lOC

Let's get down to business: From its vintage-inspired tones to its portable power, this amp is a game-changer for blues guitarists of all levels. Whether you're jamming in your bedroom or lighting up the stage, the Blues Jr. IV has you covered.
We'll crank it up, showcasing its legendary sound, easy controls, and that unmistakable Fender mojo. Get ready to unleash your inner blues master without breaking the bank.
🎸 Don't miss this exclusive offer! Hit that subscribe button, dial in your tone, and let's journey through the blues together! 🎶
#FenderBluesJrIV #BluesAmp #ToneJourney #BluesGuitar #MusicianLife
original video:
https://www.youtube.com/watch?v=aiGOynMHvvo